Our Services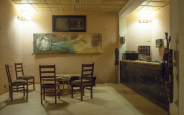 The bar:
located in the reception, it's the place where we serve you alcoholic bevrages you could drink during watching the TV or under the arcades, take advantage of a fresh wind... unless you prefer to be served in the courtyard of your building ???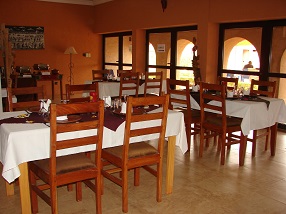 The restaurant:
at your disposal for the breakfast from 06.30 to 10.00 AM , for the lunch from noon to 3.00 PM and for the dinner from 7.00 to 10.h00 PM (or more...). We propose you continental cooking, without gastronomic pretension, but adapted to the climate and off course to the market disponibilities...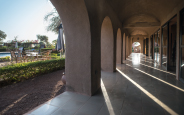 THe swimming pool and it's bar:
swimming pool will come at the end of the year 2011, it will be the most fresh place of the Grand Calao...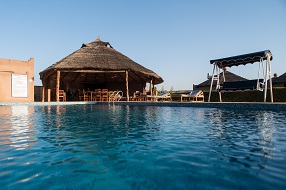 The Grand Calao have at one's disposal:
Activities : will be to rent: btcycles, quads (with an accompagnist)...